Community Overview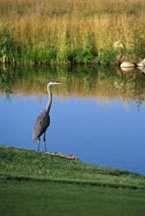 About The Powder Horn
The Powder Horn Golf Community encompasses nine hundred unspoiled acres with a mile of Little Goose Creek meandering through the property. The Powder Horn Club includes a championship 27-hole golf course, a spectacular 30,000 square-foot clubhouse, a pool house, two tennis courts, nature trails, and trout-stocked ponds. The Powder Horn Golf Club is managed by Troon Privé, the world's leader in private club management. The Powder Golf Club transitions to a private club in April of 2016.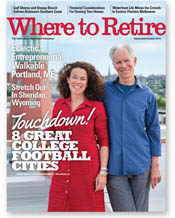 The Powder Horn is rated one of Where to Retire Magazine's "Top 100 Master Planned Communities." It was listed by Links Magazine as a Premiere Property and named a "Best Development in the High Country" by Mountain Living Magazine; Travel + Leisure Golf included The Powder Horn on its list of "America's Top 100 Golf Communities." The Powder Horn's status as a designated National Audubon Cooperative Sanctuary ensures a peaceful environment for many varieties of wildlife.
Visit The Powder Horn and discover our spectacular mountain vistas, wide-open spaces, and favorable four-season climate. The sun shines on this golf and recreational oasis where the generally mild weather at 3,800 feet offers year-round outdoor adventure. Nestled at the base of the majestic Big Horn Mountains near Sheridan, Wyoming, this unique community provides an exceptional combination of vibrant local arts and Western heritage. We invite you to come for a visit and learn more about our real estate and club membership opportunities.
The Golf Course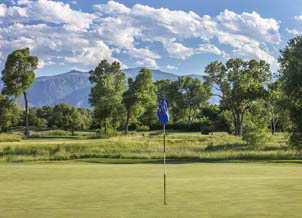 Three distinct nines with 27 holes total are available for play - The Mountain, Stag and Eagle Nines, plus two practice areas. Call (307) 672-5323 for more information.
Golf Course Accolades
The Powder Horn's golf course has received numerous awards and national recognition, including:
Golfweek's America's Best Courses You Can Play
Golfweek's Best Residential Golf Courses
Golfweek's Top 100 Modern Golf Courses & Wyoming's #1 course
Golf Digest's Best Wyoming Course To Play
Wyoming Business Report Wyoming Course
The Clubhouse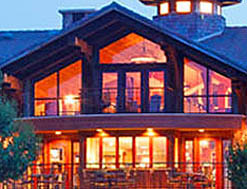 The beautiful 30,000 square foot private clubhouse is the centerpiece of The Powder Horn community, where members and guests gather to enjoy a variety of amenities: The Powder Horn Grill, serving casual club cuisine; the Cowboy Bar; expansive outdoor patios; the Pro Shop; private locker rooms and lounges; and meeting and conference facilities. A pool house and fitness center are located adjacent to the clubhouse.
Call (307) 673-4800.
Memberships
The private club is non-equity, and memberships are available to both Powder Horn residents and non-residents. Please inquire about membership programs and dues at (307) 673-4800.
Homes and Design Diversity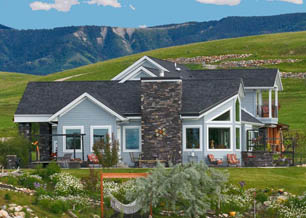 Real estate opportunities include Club Cottages, Pointe Homes, Meadows Patio Homes, homesites, and custom homes. Visit Powder Horn Realty to view all available homes and building sites currently for sale.
Interested in building your dream home here? Our Design Review Committee reviews all residential development, and the Home Owners' Association oversees residential covenants and standards. The Powder Horn HOA operates a central sewer system; homesites have all utilities. For more information, contact Powder Horn Realty at 800-329-0598
No Taxes
Wyoming has no state income tax, no state inheritance taxes, and a very favorable business tax climate.
About the Developer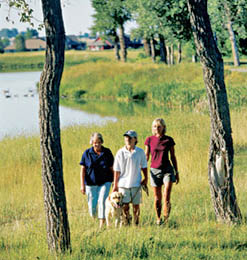 Homer A. Scott, Jr., Developer of The Powder Horn, has lived in the Sheridan, Wyoming and Northern Rocky Mountain Region most of his life. He spent 15 years working for the Peter Kiewit Company following graduation from college and is now engaged in the banking and hospitality business in Wyoming and Montana.
The Powder Horn is Mr. Scott's realization of a long-time desire to develop a premiere residential golf community located near the beautiful Big Horn Mountains. In the fall of 1993, Mr. Scott and his wife, Janet, were introduced to The Powder Horn and it was love at first sight. Seeing and experiencing the meandering tranquility of Little Goose Creek, along with the hills and high ground that afford such great views of the Big Horn Mountains, the dream began to take on a sense of reality. On October 1st, 1995, the first home site was sold at The Powder Horn, and in June of 1997, The Powder Horn Golf Course opened for play. Two generations of the Scott Family are now involved in the management and operations of The Powder Horn Golf Community.