Powder Horn Grill
The Powder Horn Grill is now a Members' Only Club establishment for our Members and their guests.
Please contact us about membership opportunities at The Powder Horn Club.
POWDER HORN GRILL - Experience the true flavors and hospitality of the West at The Powder Horn Grill. During the season, you are invited to experience a culinary delight by Chef Patrick's talented culinary team including mouth-watering Filet Mignon.
Join us on Wednesdays for Pasta Night, Thursday nights for Chef's Comfort Food Specials, and Saturday evenings for classic herb-roasted prime rib. Also enjoy a large selection of fine wines, local beers, and spirits. Reservations are always appreciated at
307-673-4800.
The dining experience is complimented with breathtaking views of the Big Horn Mountains and The Powder Horn Golf Course. Join us for a round of golf and lunch or an intimate dinner, and enjoy a fresh take on Western cuisine—always accompanied by our friendly, attentive service.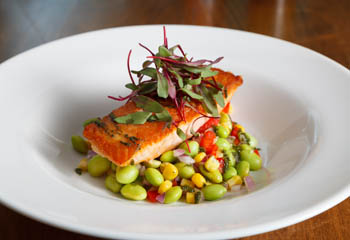 Current Hours of Operation:

Lunch served DAILY from 11 am to 5 pm
Tuesdays thru Saturdays for Dinner
from 5 pm to 9 pm.
Bar opens at 10 a.m. Daily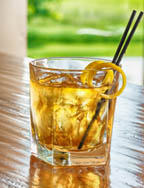 Please call ahead 307-673-4800 for reservations.
Other dining options at The Powder Horn include: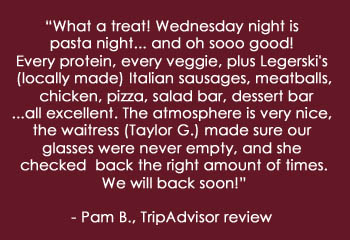 Cowboy Bar - Open seven days a week during the golf season.
Turn Grill - Seasonal, outdoor grill serving burgers and open 2 days a week - Sunday and Monday - during peak golf season.
Pool House Grill - Open during the summer season from 11 am to 6 pm
For reservations call 307-673-4800, ext. 1.
Group and banquet facilities also available - contact Robert Kearney at robert@thepowderhorn.com.
Contact the clubhouse at clubhouse@thepowderhorn.com