Adventure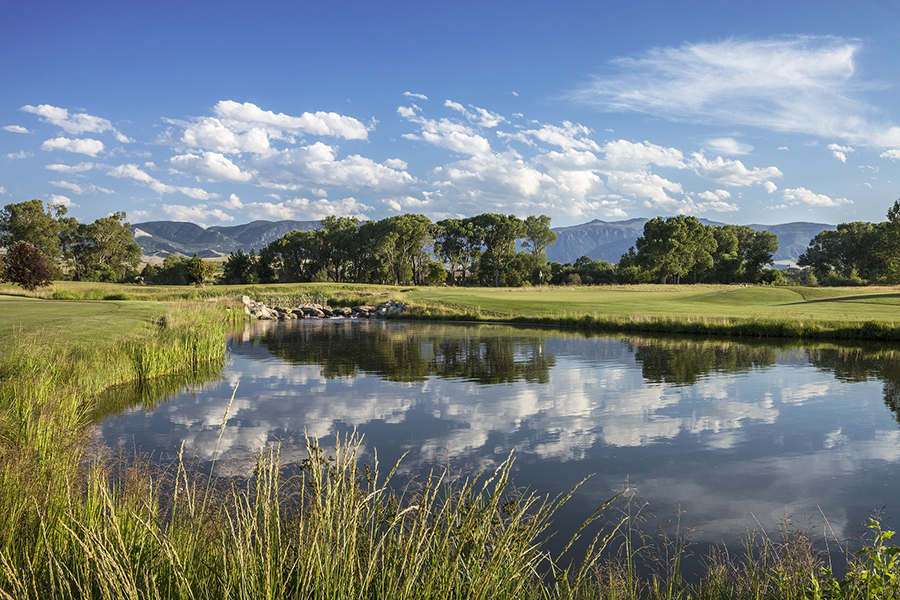 A home at The Powder Horn provides access to the virtually undiscovered Big Horn Mountains. Experience golfing, fishing blue-ribbon streams, boating rivers and lakes, hunting, hang-gliding, hiking, biking, and horseback riding miles of trails. Enjoy watching riders from around the world play polo in the storied fields of Big Horn Equestrian Center, the West's earliest venue for the sport and at The Flying H Polo Club. Explore world-renowned Yellowstone National Park and Jackson Hole, just hours away.
Fishing opportunities are abundant, and the area is surrounded by numerous streams and alpine lakes teeming with trout and other game fish. The renowned Big Horn River, located 80 miles north, has long been considered the best trout stream in the lower 48—and perhaps the best brown trout fishery in the world. The nearby Tongue River boasts some of the west's finest runs and riffles as well. Boating enthusiasts enjoy recreation at our regional lakes, including Tongue River Reservoir and Lake De Smet. The winter season offers many thrills, from downhill and cross-country skiing to snowmobiling, ice fishing, and abundant wildlife viewing year-round.
We'd be happy to help you arrange tours during your stay in addition to golf and other Powder Horn activities. Please contact our office for more information before your visit to The Powder Horn at 307-674-9545 or sales@thepowderhorn.com.