Weddings
Plan Your Wedding at The Powder Horn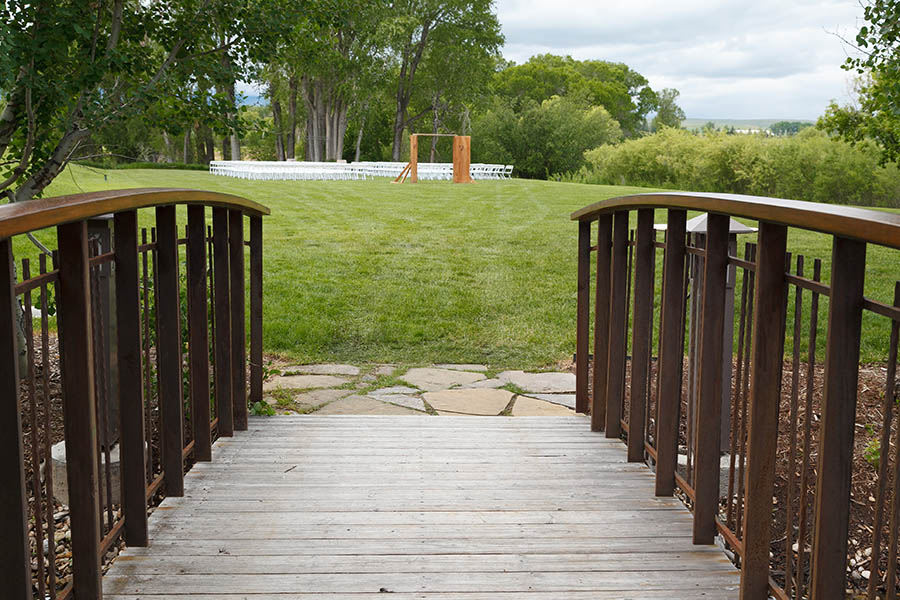 Under the breathtaking backdrop of the Big Horn Mountains, The Powder Horn provides an incomparable setting for one of life's most cherished and celebrated events.
When you choose The Powder Horn for your wedding destination, your event starts with a personal appointment with our Event Coordinator who will handle every detail of your special day. Whether you're planning a formal reception or a casual buffet, our staff will help you create a menu that you and your guests will love.
Choose from a wide variety of options, from a barbeque served on our shady outdoor patio to a plated, sit-down dinner in the Cascade Room. We'll help you choose just the right fine wines, beers and other spirits to accompany your meal.
Feel like kicking up your heels? We're happy to arrange live entertainment or a disc jockey to create a fun, lively reception. We understand that this is the most important day of your life, and The Powder Horn's friendly staff will work hard to make your celebration unique and memorable.
For more information or to request a quote for your wedding, complete our Event Request Form, or contact the Event Manager at 307-673-4800, Extension 317/a>, or [email protected] or [email protected]
Vacation Rentals for your Event: You, your wedding party and guests can stay in your own private luxury vacation rentals right in The Powder Horn community. With homes and cottages offering plenty of room to spread out, you'll enjoy the convenience of being just minutes away from the festivities. We understand that your wedding is one of the most important days of your life, and The Powder Horn's friendly staff will work hard to make your celebration unique, fun and memorable. After you set your date, to arrange on-site lodging and vacation rentals during your weddings and events, please contact Judy Ford at (307) 674-9545 or email Judy at [email protected]